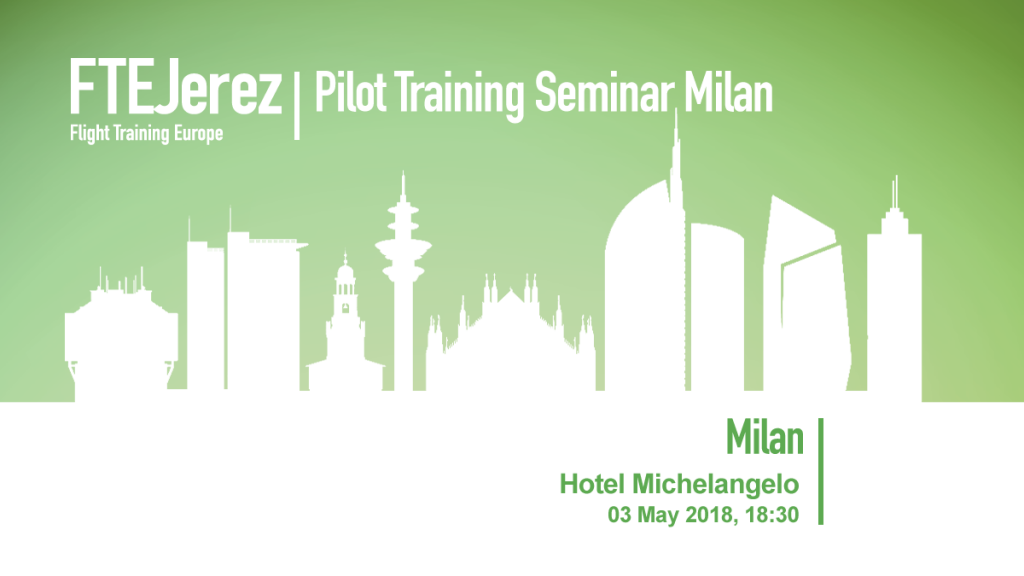 We are pleased to announce that FTEJerez will hold a Pilot Training Seminar in Milan. This event will take place on 3rd May 2018, 18:30, at Hotel Michelangelo.
During our Information Seminars we will explain the training offered at FTEJerez in detail, including:
The residential experience at our dedicated Aviation Campus.
Our history, track record and industry milestones.
Our range of premium airline partners and airline cadetships.
University options for young candidates wishing to qualify with both a European degree and an ATPL licence.
How to prepare for our pilot assessments, including how to improve your level of English.
Though attending the presentation is free of charge, prior registration is required as places are limited. You can register by filling in the following form: