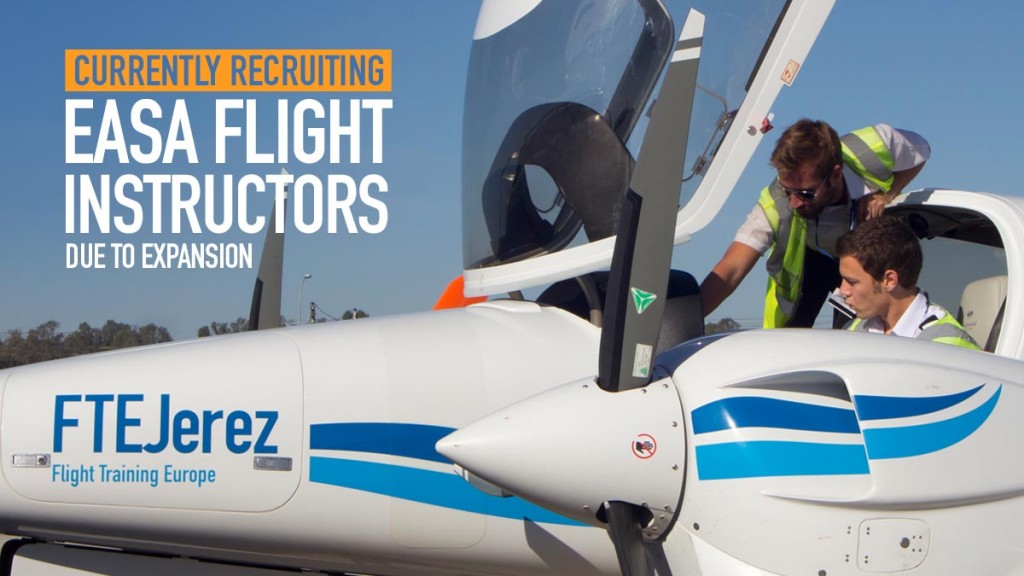 FTEJerez has continued to grow substantially by means of new airline partnerships, such as the recent agreement signed with easyJet and increasing career opportunities for our self-sponsored cadets that have led to record intakes and a strong growth in 2015, with a more than positive outlook going into 2016 and beyond.
Due to this, we are pleased to announce a recruitment drive to hire qualified Flight Instructors over the following months, with all roles being based at our aviation campus in Jerez, Spain.
FTE's Head of Operations, Capt. Chris Burwell, will be visiting the UK in the following weeks, with interviews and presentations taking place in London and Leeds from the 14th to the 18th of March. FTEJerez is specifically interested in meeting and recruiting candidates holding a current EASA CPL/IR, and an FI rating with instructional experience. Holding an IRI rating or close to 200 IFR hours will be an advantage. Selected candidates are required to successfully complete a thorough standardisation course to ensure their training standards are in line with FTE's quality system.
Should you wish to find out more or meet Capt. Burwell in London (14 & 16 March) or Leeds (17 & 18 March), please send us an email using the links below. Please remember to attach an updated CV.
London FI interviews
Leeds FI interviews